Hire the best
freelance angularjs developers
Get connected to the right professionals to get work done quickly and in the most desired manner possible. Hire experts on a project basis or at hourly rates.
Get Started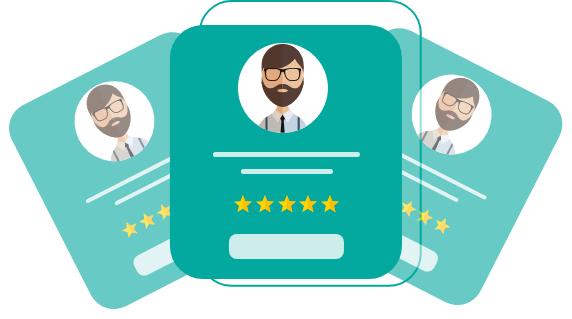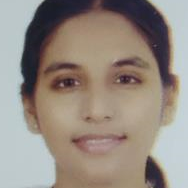 Website Designer
$ 7.00


Hourly Rate

0


Level

0


Total Job
AngularJS Developers
CSS Developers
Ecommerce Development
Front End Developers
Graphics & Design
Graphics Designers
JavaScript Developers
Node.js Developers
Web Designer
Web Development
View Profile
Web Developer
$ 10.00


Hourly Rate

0


Level

0


Total Job
AngularJS Developers
Art & Illustration
CSS Developers
Desktop Software Development
Ecommerce Developers
Ecommerce Development
Front End Developers
JavaScript Developers
Logo Design & Branding
Logo Designer
UI Designer
UX Designer
Web Designer
Web Development
View Profile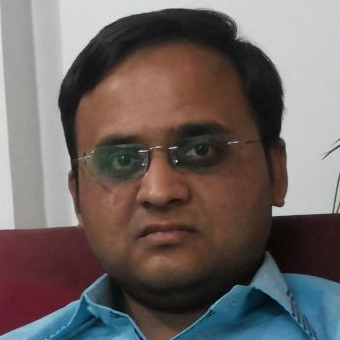 Web Senior developer with 17+ years of experience
$ 15.00


Hourly Rate

0


Level

0


Total Job
AngularJS Developers
Back End Developers
C# Developers
CSS Developers
Data Entry
Front End Developers
Full Stack Developers
JavaScript Developers
Node.js Developers
Web Development
View Profile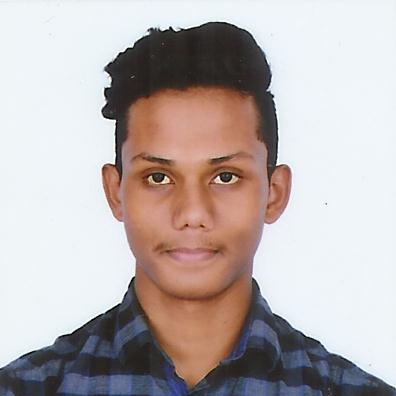 Full Stack Website Developer | Mobile App Developer | Digital Marketer
$ 22.00


Hourly Rate

0


Level

0


Total Job
Android Development
AngularJS Developers
Animation
Back End Developers
Brand Identity & Strategy
Copywriter
CSS Developers
DevOps Engineers
Ecommerce Developers
Ecommerce Development
ERP / CRM Software
Front End Developers
Full Stack Developers
Golang Developers
Graphics & Design
IOS Development
JavaScript Developers
Logo Design & Branding
Logo Designer
Magento Developers
Mobile App Development
Mobile Development
Motion Graphics
Node.js Developers
Photography
PHP Developer
Product Management
QA & Testing
React.js Developers
SEO Expert
Software Developer
UI Designer
Web Designer
Web Development
Wordpress Developer
View Profile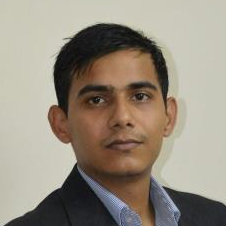 .Net Core | NodeJs | React | SQL
$ 10.00


Hourly Rate

0


Level

0


Total Job
Back End Developers
C# Developers
CSS Developers
Database Administration
Database Administrator
Desktop Software Development
DevOps Engineers
Ecommerce Developers
Ecommerce Development
ERP / CRM Software
Front End Developers
Full Stack Developers
Information Security
Mobile Development
Network & System Administration
Node.js Developers
PHP Developer
Product Management
QA & Testing
React.js Developers
Scripts & Utilities
Software Developer
UI Designer
UX Designer
Web Development
View Profile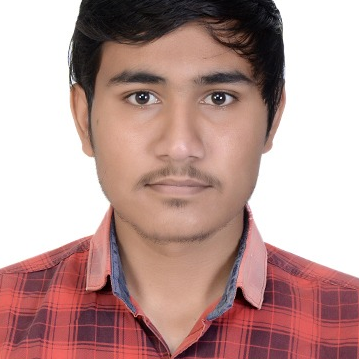 Mobile App Developer
$ 8.00


Hourly Rate

0


Level

0


Total Job
AngularJS Developers
Data Entry
Desktop Software Development
Ecommerce Developers
Ecommerce Development
ERP / CRM Software
Game Developer
Game Development
General Translation
Information Security
Mobile Development
Project Management
Resume Writer
Transcription
Web Development
View Profile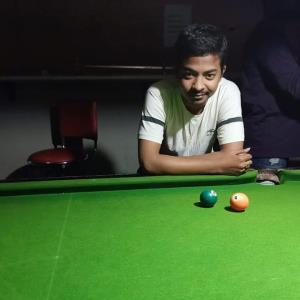 I'm a web developer and a workholic person
$ 10.00


Hourly Rate

0


Level

0


Total Job
Android Development
AngularJS Developers
Animation
Creative Writing
CSS Developers
Data Entry
Desktop Software Development
Front End Developers
Game Developer
Game Development
Graphics Designers
IOS Development
Java Developer
JavaScript Developers
Logo Design & Branding
Logo Designer
Mobile App Development
Mobile Development
Photography
Resume Writer
Resumes & Cover Letters
Scripts & Utilities
SEO - Search Engine Optimization
Software Developer
Software Engineer
Technical Writing
Web Designer
Web Development
Wordpress Developer
View Profile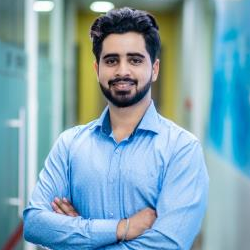 Full Stack Developer Nodejs, Python GCP MongoDb Postgres
$ 15.00


Hourly Rate

0


Level

0


Total Job
AngularJS Developers
Back End Developers
Ecommerce Developers
Ecommerce Development
Full Stack Developers
JavaScript Developers
Node.js Developers
Python Developer
Scripts & Utilities
Software Developer
Web Development
View Profile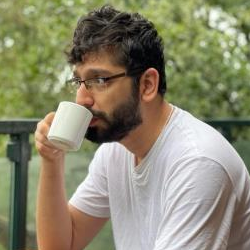 Practice Lead - Office 365 Digital Transformation Services
$ 10.00


Hourly Rate

0


Level

0


Total Job
AngularJS Developers
C# Developers
Front End Developers
JavaScript Developers
React.js Developers
Scripts & Utilities
Software Engineer
Web Development
View Profile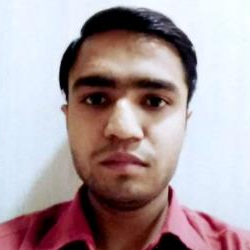 .Net Developer
$ 5.00


Hourly Rate

0


Level

0


Total Job
Accounting & Consulting
AngularJS Developers
Back End Developers
C# Developers
Desktop Software Development
Full Stack Developers
Node.js Developers
React.js Developers
Software Developer
Web Development
View Profile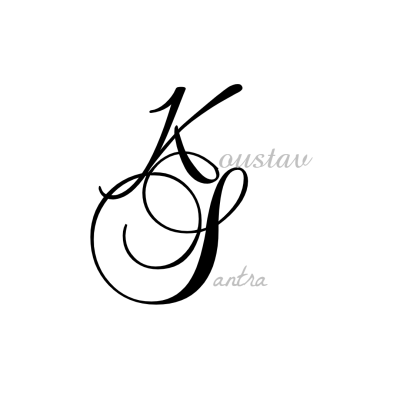 Fullstack Developer with Front end expertise
$ 4.00


Hourly Rate

0


Level

0


Total Job
AngularJS Developers
CSS Developers
Desktop Software Development
Front End Developers
Full Stack Developers
JavaScript Developers
Mobile App Development
Mobile Development
Web Development
View Profile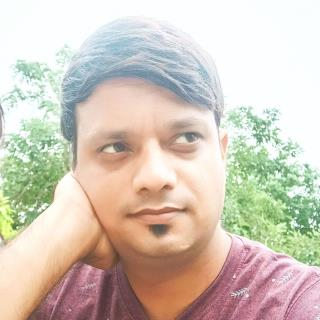 web developer
$ 15.00


Hourly Rate

0


Level

0


Total Job
AngularJS Developers
Back End Developers
Blockchain Developers
C# Developers
CSS Developers
DevOps Engineers
Ecommerce Developers
Full Stack Developers
Graphics Designers
Java Developer
JavaScript Developers
Magento Developers
Mobile Development
Node.js Developers
React.js Developers
Software Engineer
Web Development
View Profile
How it work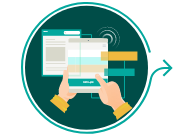 Job posting
Post a job offer with all the detailed requirements you are looking for in freelancers.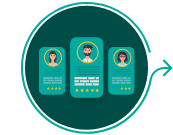 Freelancers approach
Willing freelancers will approach you after noticing your offer.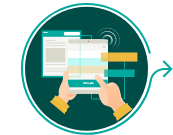 Collaboration
You can easily connect with the freelancers using the Fixnhour platform and collaborate with them.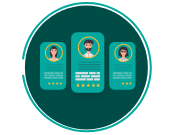 Payment
When your project is complete, easily pay them the amount which you have decided.
How to hire freelance AngularJS Developers
How to hire Angular JS Developer
Angular JS framework has become the choice of multiple web applications. The reason behind choosing this technology is, it is flexible and powerful, has a wider community, seems to develop in the right direction as well as provide countless extensions and integrations.
Are you looking to build interactive and dynamic website? Angular JS developers can help you to build applications by using good practices and advanced techniques, emerged high quality standards.
So, how will you find freelance Angular JS developer? What are the some tips to follow to find top AngularJS developers on Fixnhour?
What is Angular JS framework?
Angular JS is an open-source platform which is used for developing web applications. It was founded in 2009, maintained by Google and its latest version is 1.2.21. AngularJS framework renders an option to developers to write client-side code with the help of JavaScript in a clean Model View Controller (MVC) way.
How to shortlist freelance Angular JS developers?
On Fixnhour, you're browsing freelance Angular JS development consultants. It would be great to shortlist them which facilitates in interview and selection process. Following is given some points which help you to shortlist candidates-
Technology fit –

It is essential for the developer to familiar with latest technologies and frameworks (MEAN) as they can perform in better way in your development workflow. By checking out their profile, you can get to know on what technologies they can work.

Feedback –

It is really important for you to check reviews and previous client feedbacks thus to know more about their work experience and practices.

Portfolio –

Having an attractive portfolio plays a crucial role, by assessing their portfolio you will get to know skills or knowledge level of the candidates.
Why do you want to hire Angular JS developers?
We at Finxhour, are one of the established and prominent freelancing services provider for your app and web development solutions. If you want a freelancer for your AngularJS project, we've variety of skilled and experienced candidates from remote areas. You can choose one as per your suitability. Our valued clients rely on us for their complex project requirements. We've a wide range of proficient developers with great knowledge of JS technologies that enables to build well-structured Angular JS applications.
With the ability of building agile and high-tech solutions, our freelancing team helps you to meet all requirements and deliver quality results.
Why Fixnhour developers are best for my work?
Fixnhour is a wider community where you can find several remote workers for your business. There are some reasons to let you know why Finxhour is best –
Direct communication and timely reporting
Expert and skilled development with tech-savvy background
Cost effective testing and hosting
Budget friendly and user friendly development solutions
Get robust and scalable apps and websites.
What skills are required in a freelance Angular JS developer?
AngularJS developer position starts from junior level and grows to middle and advance level Angular Developer. Thus, when you hire a freelance AngularJS developer, it is required to know what basic skills a candidate has. Below is given some skills, have a look on it-
In-depth knowledge of Angular JS and related practices, modules are usually used.
Good knowledge of HTML and JavaScript
Can provide SEO solutions for single web pages
In-depth understanding of APIs, database, caching layer, platform, proxies and other web services
Proper knowledge of JS and CSS methods to ensure high-quality visual effects
Write non-blocking codes and resorting advanced techniques, i.e. RxJs Observations.
Automating and architecting the app development process, using task runners or scripts
Create end to end test suits for all elements and effective run them by using test frameworks. Build configuration and test scripts for continuous integration environment
Having experience of all level of operations in front0end, such as- creating XHRs in vanilla JS, applying custom wrapper over HttpClient
Apart from all these, there are some other advanced skills and knowledge level which an AngularJS programmer knows. Client can choose the one as per their demand and requirements.
AngularJS FAQs
How much does it cost to hire a freelance AngularJS developer?
If we talk about an experience Angular JS developer, you can consider following factors to estimate cost and budget. Rates charged by AngularJS developer can be varied from $10 to $100 hour. Although, fixed price contract bids are highly based upon project duration and scope. There are some freelancers who don't charge on hourly basis, you can check that several Angular Developers will propose a fixed price by analysing project requirements. There are some key components which will help you in deciding project budget-
Expertise and experience
Rates charged by AngularJS developers depend on various factors like- experience, location, breadth of their portfolios and degrees. Beyond experience, you can also analyse their skills-set to found a better freelancer for your project. Their experience in front-end and back-end development can tell you more their excellence.
The given table provides you a break-down of rates charged by a freelance AngularJS developer at Fixnhour. Keep remember that this is just an overview, the best way to judge a developer is check-out their portfolio and evaluate their knowledge level.
Typical rates charged by AngularJS developers
| Skills | Description | Rates |
| --- | --- | --- |
| Basic Front-end | Front-end fundamentals (HTML, CSS, JavaSCript), JQuery and knowledge of angularJS. | |
| Intermediate or advanced front-end developer | Apart from basic fundamentals, JavaScript frameworks- CSS, react, pre-processors, i.e. SASS, CSS framework – foundation. | |
| Basic back-end | MySQL database and back-end fundamentals, i.e. | |
| | Node.JS, Express, Restful APIs etc. | |
| Intermediate or advanced front-end developer | Specialization in a back-end server environment like AWS and knowledge of javascript frameworks – MetorJS. | |
| Full Stack developer | Familiar with both front and back-end technology, have worked with Mean (mongoDB, Express, Angular and NodeJS). | |
Variations in rates of freelancers of Fixnhour can be possible because people live in remote areas so they charged accordingly.
How to write a good job description for Angular JS developer?
An ideal job post for an Angular JS developer should include:
1. Scope of work: You can list all the deliverables, from new features to unit tests.
2. Background: All the frameworks, libraries, and other technologies should be mentioned.
3. Project length: Job profile should define whether it is a small or big project.
4. Budget: Note your preferences and set a budget for hourly rates or contract based rates.
Common mistakes an Angular JS developer should avoid
1. Decoupling and scope in MVC design - Angular works on MVC pattern which is common platform for web development frameworks and languages. Here, the model contains data, view is responsible for front-end design and controller entails all logics. One common mistake is implemented the scope into a view that violates decoupling rule. It creates messy code that has no standard.
2. Too many watchers – There is a concept called "watchers" used in AngularJS used to keep track of changes in a component. Setting a watcher lets AngularJS check the status of the objects. Using many watchers simultaneously can cause performance issues. The global maximum limit is 2000 watchers.
3. Falling back into jQuery – Many developers make the mistake of using jQuery in Angular applications. Using jQuery for DOM manipulations is okay but should be avoided in memory related issues. It is better to use jQuery for custom sliders and CSS for unique styles.
4. Forgetting to test apps – Assuming that an application you've created will work on all other OSs without testing is a very general mistake. It should be avoided as different environments can introduce bugs into the application.
Common mistakes an Angular JS developer should avoid
1. Reworking default directory structure: While working with larger amount of files, finding files for specific modules can be difficult. In that case, reworking of directory structure could be beneficial.
2. Using track by feature: The "track by" item can be used to limit the number of times a list must be re-rendered.
3. Use dependency injections: Dependency injection is a way to separate parts of an application from the main logic of application to make desirable changes to the logics or models of the main application.
4. Use specific test tools: The most common tool is Chrome extension ng-inspector which can help you debug, review and test the code.
Hiring Freelancers is absolutely Free!
We've got you covered for all business needs
Hire Freelancers