How Fixnhour Works
Get connected to the right professionals to get work done quickly and in the most desired manner possible. Hire experts on a project basis or at hourly rates.
Post a job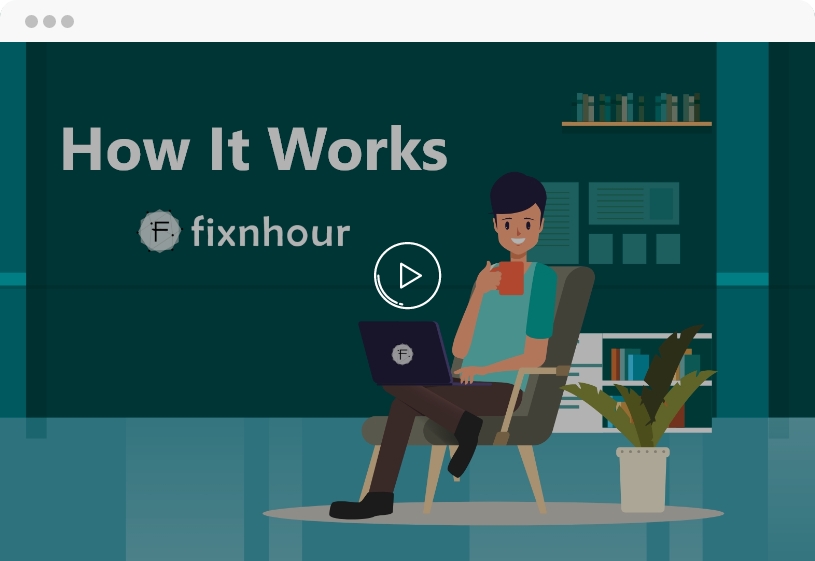 Find Rewarding Jobs
Find a job that suits your skills, working style and time zone. Explore jobs in different industries, technologies and verticals. From software development jobs to sales and marketing, accounting to writing, Fixnhour offers a comprehensive range of jobs.
Register with us, complete your profile, add your skills, get hired and start earning.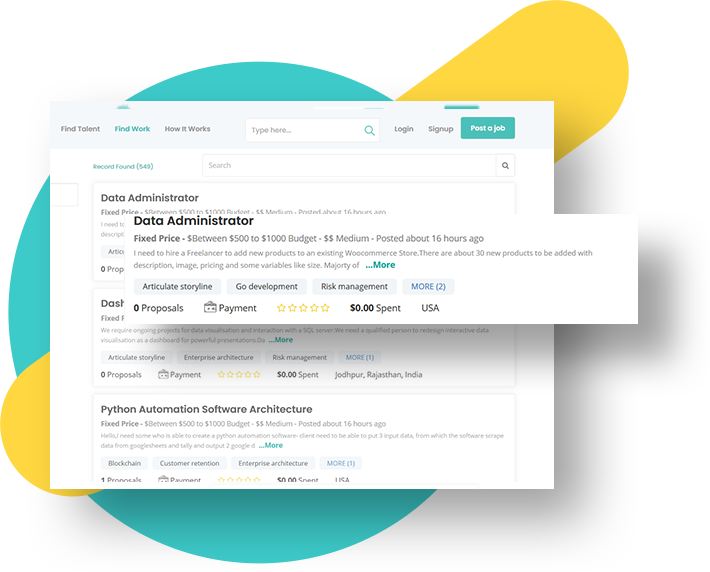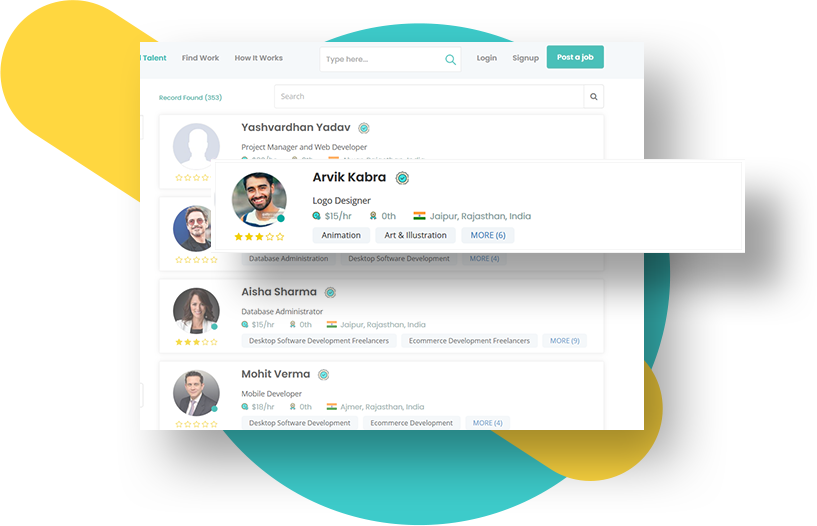 Get hired quickly
As they say, 'the first impression is the last impression'. Create a lasting impression in the first go. Write a compelling bio, propose a feasible action plan and impress your potential clients. Clients tend to hire quickly if you have references to your past work in your profile.
Prestigious programs give you an added advantage and make you stand out from the rest.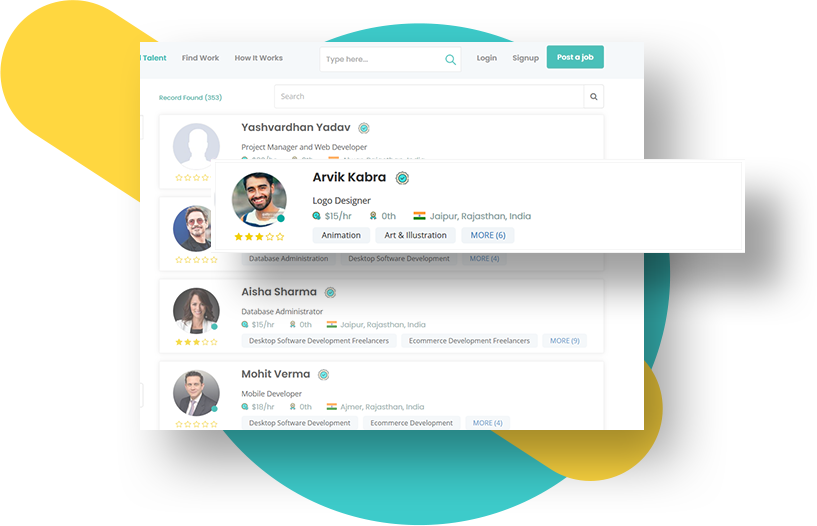 Timely Payments
Payment release is not a concern on Fixnhour. You get full reward for the work completed and delivered as per the terms mentioned in the contract agreed upon by you and the client. The timely release of payments is covered under Fixnhour Payment Protection.
We ensure you get paid on time through a streamlined flow and systematic process..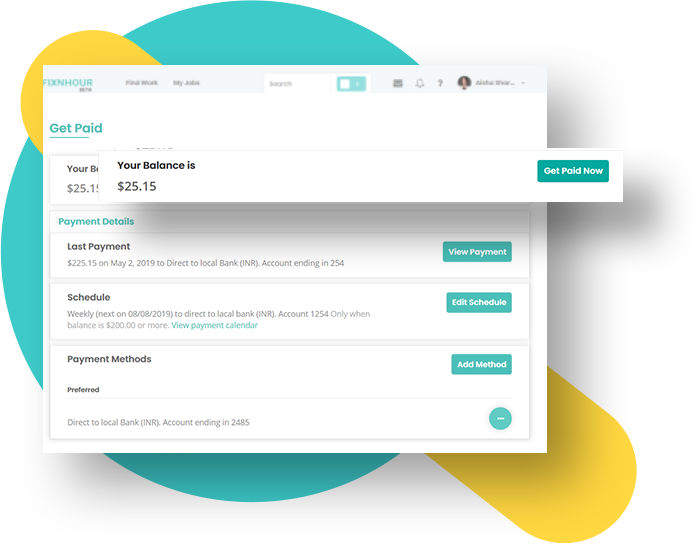 Post Your Requirements
To get started on Fixnhour, register with us as a client, post a project with your requirements and leave rest on us. We'll match you with the most appropriate freelancers. Review their profiles, connect with them and finalize the one you feel is the best fit for your project.
You can post a project just about everything - find out more under the categories tab for the same. Post Your Project Here.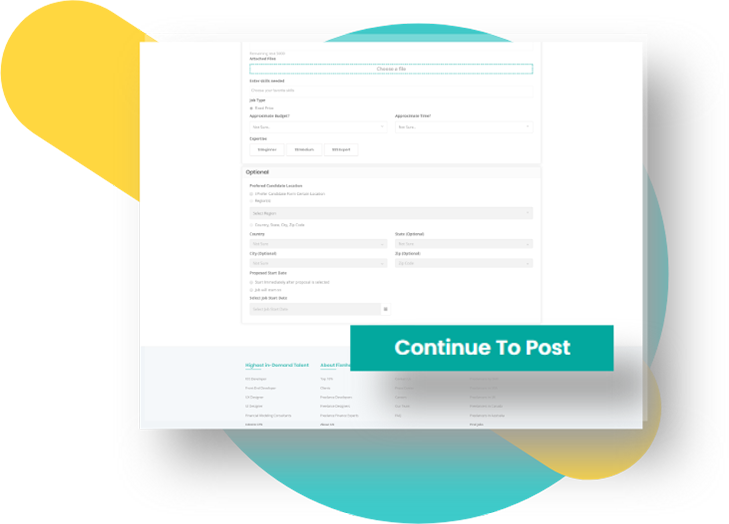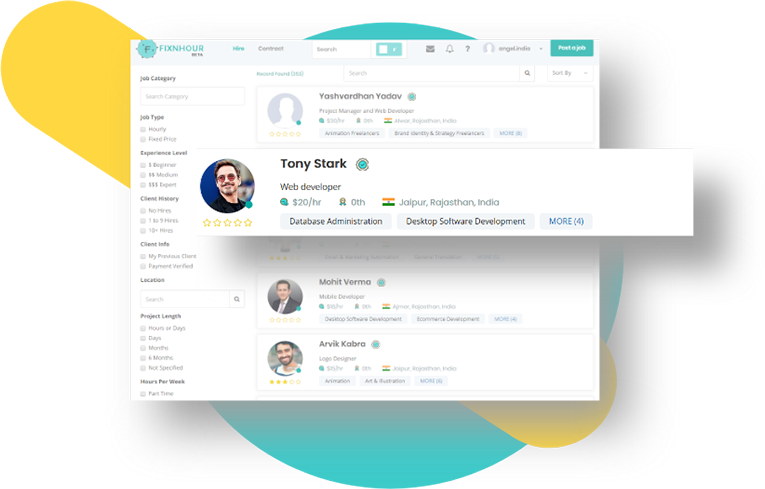 Hire the Best Talent
Scroll through the list of qualified and verified freelancers to find the one you feel would be the best fit for your project. Review freelancers' feedback and ratings for further conviction. Connect with a few to share project details and to invite them to share proposals.
Hire the best on Fixnhour to build something awesome for your organization or the world..
Pay and Conclude
Check, review and verify the completed jobs. Once done, proceed to pay the freelancer by the hour or a fixed price as agreed and mentioned in the service contract. We leverage our clients to use our escrow service for fund transfer for fixed-price jobs after milestone accomplishments.
Get it all done in a harmless and secured fashion with Fixnhour.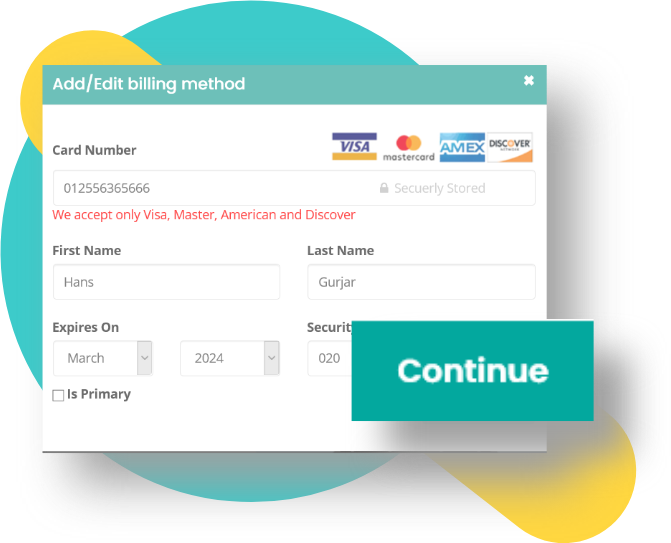 Find Freelancers for Your Distinguishing Needs