Develop doctor clinic patient management software
About 7 months ago
Fixnhour Escrow Protection
Fixed Price
Between $500 to $1000 Budget
17 hours left
Anywhere
Start Immediately
Hello,
Need help with development of a doctor clinic patient management software on Azure server:
1. Manage patient schedule online
2. Manage patient notes
Platform: Web (later Apple and Android apps)
Familiarity with HIPAA compliance, Azure servers, and security
Would like to pay hourly working on the project.
Thank you.
---
SKILLS
Apple Xcode
Node.js
Mobile App Development
Web Development
Data Scientist
---
ABOUT CLIENT
Country Not Specified
TimeZone not specified
$0.00 Total Spent
0 Hires, 0 Active
1 Jobs Posted
0% Hire Rate, 1 Open Job
Member Since
About 7 months ago
---
Preferred Qualifications
Job Success Score:
90 Above
Fixnhour Hours:
Less than 500
Profile Level:
Less than 10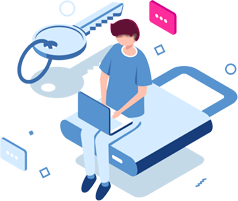 To post your proposal, you have to register or sign in first !