Translation
About 21 days ago
Fixnhour Escrow Protection
Fixed Price
Between $1k - $5k Budget
9 days, 15 hours left
India
Start Immediately
Responsibilities:
- Translate written or spoken material with basic proficiency.
- Adapt content to the best of your ability to capture essential meanings.
- Basic proofreading for grammar and syntax.
- Collaborate with the team for guidance on project requirements.
Requirements
- Basic proficiency in at least two languages.
- Eagerness to learn and improve language skills.
- Attention to detail.
- Openness to feedback and guidance.
- Strong communication skills.
---
SKILLS
Proposal writing
Content Writer
Article Writing
---
ABOUT CLIENT
Country Not Specified
TimeZone not specified
$0.00 Total Spent
0 Hires, 0 Active
1 Jobs Posted
0% Hire Rate, 1 Open Job
Member Since
About 21 days ago
---
Preferred Qualifications
Freelancer Type:
Beginner
Job Success Score:
Not sure
Profile Level:
Less than 5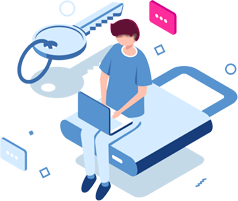 To post your proposal, you have to register or sign in first !