SOFTWARE ENGINEER
About 10 days ago
Fixnhour Escrow Protection
Fixed Price
Less than $100 Budget
20 days, 23 hours left
USA
Start Immediately
I am a software engineer with two years of experience in the industry. I have a strong understanding of software engineering principles and practices, as well as experience in a variety of programming languages and technologies. I am also a creative thinker and I am always looking for new ways to solve problems.
I am proficient in a variety of programming languages, including Javascript, React.js, Ruby, and Ruby on Rails. I am a strong problem solver and I ama able to think outside the box to find creative solutions. I am able to work with others to achieve a common goal.
I am looking for a remote freelance software engineering job that will allow me to use my skills and experience to create high-quality software for my clients.
---
SKILLS
Proposal writing
React.js
CSS Developers
Full Stack Developers
JavaScript Developers
Web Development
Virtual Assistant
Researcher
---
ABOUT CLIENT
Country Not Specified
TimeZone not specified
$0.00 Total Spent
0 Hires, 0 Active
1 Jobs Posted
0% Hire Rate, 1 Open Job
Member Since
About 10 days ago
---
Preferred Qualifications
Freelancer Type:
Beginner
Job Success Score:
80 Above
Fixnhour Hours:
Less than 100
Profile Level:
Less than 10
PROPOSAL
(2 PROPOSAL, 0 Invites)
Avg $125.00

High $250.00

Low $0.00
Rank: 0
$0.00 Earning
0 Jobs
Submitted: 27 May, 2023

04:10 PM
Rank: 0
$0.00 Earning
0 Jobs
Submitted: 28 May, 2023

01:03 AM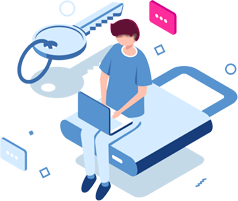 To post your proposal, you have to register or sign in first !